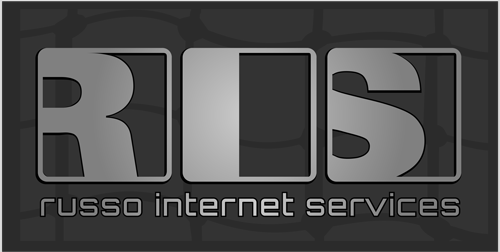 Warning: Your website may not be safe!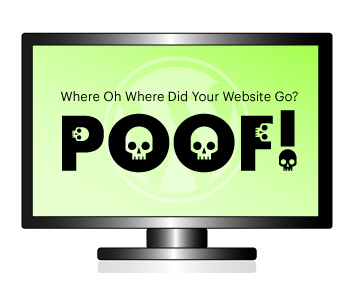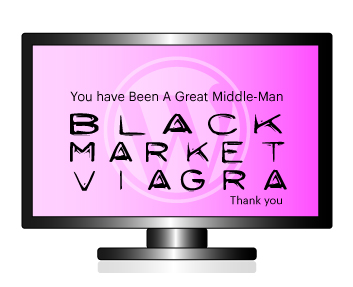 Keeping your WordPress website up-to-date is a very important part of keeping your site safe and secure. Make no mistake about it - hackers are out there and are trying to get into your site. With over 14 years experience in the Web Development field, setting up and building hundreds of Wordpress sites, & running my own server, I can assure you that the attacks are not only a daily occurrence but a minute by minute occurrence.
In fact, I'll prove it to you.
Here's a short video we've done, (it's about 3 ½ minutes), where you can literally watch our brute force logs, where people have been trying to:
HACK into email, ftp and databases with invalid information or
Brute force attacks, or exhaustive key search, to get into your wordpress sites.
If you think your site isn't being targeted, just take a look at this quick scan. Watch as we literally scroll slowly down…..
Eye opening, isn't it?
Now remember, this video is not a list of hackers that have succeeded in getting in, in fact, this is our server doing its job to block them from their attempts. But it is to show just how actively they are trying.
Whether your domain appeared on this list or not, you can be sure that hackers are trying daily. This list changes on a daily basis. (When hackers attempts to get in fail, they'll move their attention to another website then come back and try again later).
The blunt truth is, hackers scour the net for sites that use wordpress, with the intention to find vulnerable wordress versions or plugins, and attempt to try to break in so they can:
Cause malicious disruption of your website
Send spam and viruses through your website
Try to gain access to confidential or financial information (They don't know that you do or don't hold that type of information, they simply try regardless, hoping to find that jackpot)
At Hostdog.net our security policies are tight, and although we know at times it can be very frustrating for our clients when our firewall accidentally locks you out , these policies are in place for the simple fact that your site is under attack whether you are aware of it or not.
Our goal is to keep your site safe and secure, to prevent anyone from compromising your data.
That's why we put together this package to lock down your Wordpress website.
Secure your Wordpress website!
We'll safely update your Wordpress site properly; (we don't update via wp-admin), secure your site, and optimize your website (improve performance).
The steps we take update and secure your site include:
Full Backup of your site files, images, and directories.
Put site in maintenance mode.
Disable plugins
Backup Your Database
Upload latest version of wordpress
Upgrade wordpress
Re-enable plugins.
Update any plugins that need updating
Test Site
Install wp-optimize (database optimization tools to increase performance)
Install & configure W3 Total Cache (for website performance)
Secure Directory and File Permissions
Disable wordpress comments (optional)
Install captcha if using contact form to email on your website
Secure your wp-admin and wp-login. We can either password protect the wp-admin for an added layer of security or rename the wp-admin to something different so hackers can't find your admin login.
Change your default username "admin" (if applicable). Admin is easy to guess and hackers will almost certainly try to get in using this username. We'll change it to something different that would be almost impossible to guess. We'll change the nickname so that the username wont be advertised in your blog.
Secure your wp-includes, and other directories
Install and configure All in one firewall plugin. This will put in the drivers seat and allow you to monitor any suspicious activity, block IP address, and more!
After this throughout the year we'll monitor your website regularly and update when needed.
Nightly Backups your site files, images, directories, and database. (if hosting on our servers)
Make sure your wordpress core and plugins are up to date. (3 – 5 core updates per year)
Optimize your Wordpress database keeping your DB clean and healthy.
Run virus scan (if hosting with Hostdog.net)
Check firewall for suspicious activity. Block IP's if needed
Now I'm sure you think that this type of service would cost a fortune. It doesn't – but it is important for you to realize the time that is involved, the dedicated focus on making sure everything goes smoothly.
Because we've seen clients who have not bothered to keep their sites up to date and have had their sites hacked due to vulnerable scripts, we realized the common response is, they didn't know, or they didn't have the time to do it themselves.
I don't want you to go through that kind of loss.
Yes! I am interested!
Please fill out the form below and we will get back to you ASAP!
Here are just some of the Vunerabilities in older versions of wordpress:
Cross Site Scripting (XSS)
Hackers exploit security weaknesses and inserts their client side (JavaScript) code into your website.
http://www.cvedetails.com/vulnerability-list/vendor_id-2337/product_id-4096/year-2014/opxss-1/Wordpress-Wordpress.html
Directory Tranversal
http://www.cvedetails.com/vulnerability-list/vendor_id-2337/product_id-4096/year-2014/opdirt-1/Wordpress-Wordpress.html
Bypass:
http://www.cvedetails.com/vulnerability-list/vendor_id-2337/product_id-4096/year-2014/opbyp-1/Wordpress-Wordpress.html
Gain Information:
http://www.cvedetails.com/vulnerability-list/vendor_id-2337/product_id-4096/year-2014/opginf-1/Wordpress-Wordpress.html
Don't let hackers get access to your private data, or allow them to send spam or malicious files from your site.
To fix this after the fact, can be as much as $500, especially if data has been lost. (That doesn't even include staff time lost taken away from other duties, not to mention possible sales lost.)
And I'm sure your data is worth far more than that.
But I'm not here to break your bank. I simply want to help you get this fixed and kept up to date on a regular basis.
$198 – Update it right now.