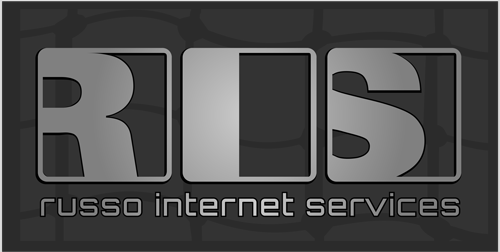 Is your site mobile friendly?
Hello and good evening. FLEX JONES reporting to you on an experience I just encountered while trying to navigate a website a colleague told me about. I'm looking for interesting sculpture pieces for my back deck for the summer time parties. This website sells large frog statues playing musical instruments. Perfect.
So when I was at the country club, sipping a tall iced tea , I went to www.largefrogs.com and to my surprise, the website did not fit the screen size. Impatiently I scrolled horizontal, then vertical – then quickly went to Google in search of another source for my purchase. Ah, Sort-Of-Large-Frogs.com... here we go. Darn, this website is tiny. I see the entire site but now have to stretch the pages for my eyes to read the navigation and product description. Let's see – oh yeah. Back to Google.com!
What I am demonstrating here is the absolute need for your website, no, all websites that want to participate and compete in today's market. You have seconds to grab your audience. It's no different than brick-n-mortar. You have to make potential buyers, readers, everyone, feel comfortable and at ease so they can focus on shopping, not searching or struggling with navigation. They come to you because they are interested. Should they stay or should they go? It's up to you, but 10 out of 9 people would say: STAY!
What is Responsive Design?
Responsive web design is website that is built with a customizable view that accommodates multiple screen resolutions on a wide range of devices (iPhones, iPads, desktop, laptops), etc. In the example video below you can see Responsive Design in action:
Pretty neat ha?
HostDog.net and Stutterdot Design have partnered to offer up programming, and design services for those who have older websites not yet conformed to responsive layouts. Pricing will vary depending on the state of your current website in not only the technical back-end perspective but possibly also in the visual layout and design. We can also visit your "keywords" and other meta data to increase your search results.
Why is Responsive Design important?
Here are just a few reasons Responsive design is important:
Google.com Recommends it:

We recommend using responsive web design because it has many good aspects:

Using a single URL for a piece of content makes it easier for your users to interact with, share, and link to your content, and a single URL for the content helps Google's algorithms assign the indexing properties for the content. No redirection is needed for users to get to the device-optimized view, which reduces loading time. Also, user agent-based redirection is error-prone and can degrade your site's user experience (see "Pitfalls when detecting user agents" section for details). It saves resources for both your site and Google's crawlers. For responsive web design pages, any Googlebot user agents needs to crawl your pages once, as opposed to crawling multiple times with different user agents, to retrieve your content. This improvement in crawling efficiency can indirectly help Google index more of the site's contents and keep it appropriately fresh.

More Details

One Website fits all: You only have to manage one website. If you build both a mobile site, and a desktop site you not only double the costs but double the time in managing and maintaining 2 separate websites.
Increasing Mobile Device Traffic: Traffic from mobile devices is increasing daily as more and more people are using their mobile devices to surf the web. If you're site is not mobile friendly you could be missing out on a lot of potential customers!
User Experience: With a responsive design you can ensure your website works on a wide array of devices.
Yes! I am interested in making my site responsive!
Please fill out the form below and we will get back to you ASAP!